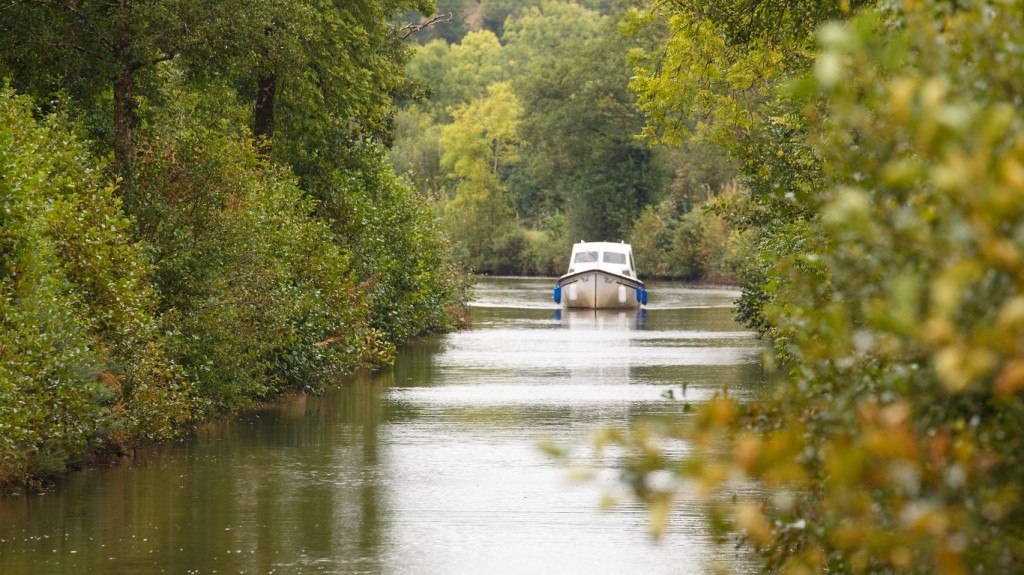 Despite being one of Ireland's most sparsely populated counties, Leitrim has carved a reputation for itself as being one of the best parts of the country for unforgettable hen party activities. The region's unspoilt natural beauty makes for an impressive backdrop for all modern hen parties, so let's take a closer look at some of the amazing activities on offer in this very special part of the world.
Glencar Waterfall
Situated just to the west of Manorhamilton, Glencar Waterfall is a truly breath-taking natural wonder. WB Yeats even mentions it in one of his most notable early poems entitled 'The Stolen Child'. This 50ft high waterfall can be viewed from a beautiful woodland walk, along which there are plenty of relaxing picnicking opportunities that will act as an ideal precursor to a wild night out on the town. Perfect for those looking for a slightly more serene hen do.
Paintball Battle
Who says paintballing is just for the guys? Not us! With plenty of fun, laughter and a touch of healthy competition to be had, prepare to get kitted out in a camouflage jumpsuit and take to the course whilst channelling your inner Lara Croft. An excellent activity to eradicate any pre-wedding nerves or tensions, you'll have the chance to compare paint splatters before heading out for a post-battle dinner to recharge your batteries.
Lough Allen Adventure Centre
If the prospect of a variety of outdoor activities appeals to you and your hen party, you'll be spoilt for choice in Lough Allen. Have a go at everything from archery to windsurfing and take a walk on the wild side with a jam-packed schedule of adrenaline-fuelled activities that you'll remember for a lifetime.
Luxury Party Cruise
Keen to indulge in a four-course meal complete with wine and cupcakes before dancing the night away on a boat cruising its way down the Shannon? Then a party cruise is a must-do hen activity for you and your group of girls. Good times are guaranteed and there will be plenty of top tunes primed and ready to get everyone up and on the dance floor in no time. You'll also get the chance to soak in some stunning scenery along time way, so it really doesn't get much better than this!
Lough Key
In a county famed for its loughs, it's no surprise that Lough Key forest and activity park has plenty to offer visiting hen parties. From zip lining through treetop canopies to embarking on an orienteering adventure through different terrains and increasingly tricky routes, there is sure to be something to please every member of every hen party here. You could also choose to take on the Boda Borg challenge, which is a bit like being inside the Crystal Maze and will require some serious ingenuity and teamwork skills to complete successfully.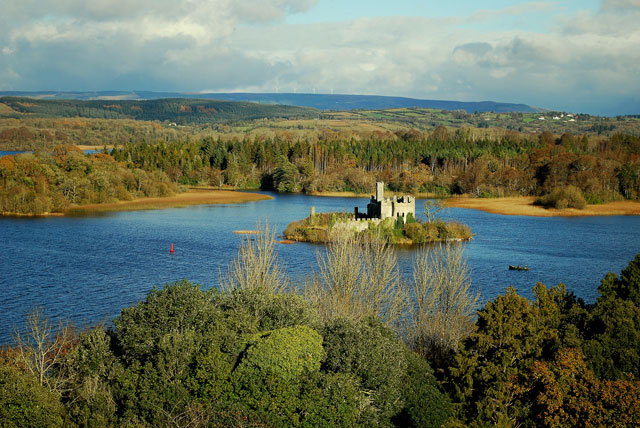 Cocktail Making
A tried and tested hen do activity, partaking in a cocktail masterclass is an excellent way to kick off the merrymaking with your favourite ladies. From mixing mojitos and martinis to creating your own cosmos, you'll get to taste all your creations as you progress from cocktail making newbie to a professional shaker and pourer over the course of a single session.
The Cube Challenge
For hen parties looking to challenge their quick reflexes, problem-solving skills and competitive spirit, this fast-paced take on the premise of the popular TV show involves head-to-head battles across 5 different games. With the opportunity for lots of laughs and a barrel load of banter, this is a hen party bonding experience that none of you will ever forget.
Bubble Soccer
If you're hoping for a hen party with guaranteed hilarity, look no further than the wonder that is bubble soccer. Bubble soccer takes place on a soccer pitch and the aim of the game is to score more goals than the other team. So far, so familiar, right? Well, here's where this game starts to look a little bit different to anything you have ever seen before. All participants will be encased in a large inflatable bubble covering their bodies from head to waist, essentially meaning that only their legs are free to move. Prepare to battle it out for bubble soccer bragging rights before heading out for an epic night out to commemorate what will probably be the funniest activity you will ever take part in.
With lots more activities to choose from, if Leitrim hasn't yet appeared on your hen party radar, now is definitely the time to look a bit further into the myriad of hen opportunities located here. Many of them are also set against some of the world's most scenic and effortlessly beautiful backdrops, which will add some extra sparkle to all the already precious memories you will make during your time here.