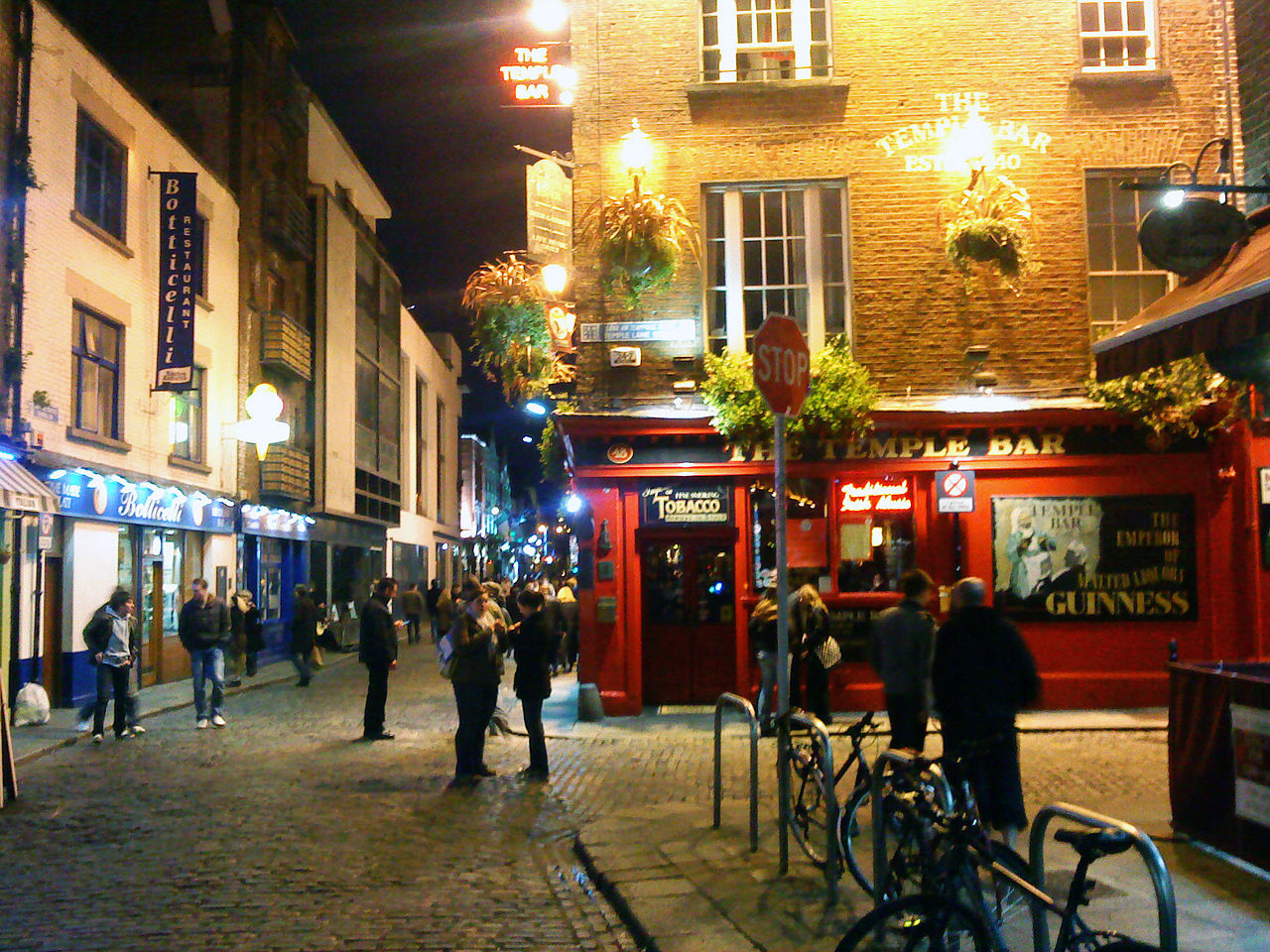 Ireland's rich culture and buzzing social scene make it an ideal place to host an epic stag do or hen party. So, if you're up for the craic and eager to partake in some seriously unforgettable pre-wedding celebrations, here is our roundup of the best party hotspots on the Emerald Isle for stag parties and hen parties.
Dublin
Whether you want to sample a bit of everything the capital's nightlife scene has to offer with a pub crawl of epic proportions; have a go at pouring your own Guinness at the iconic St. James's Gate Brewery; or partake in a high-adrenaline activity such as go-karting or paintballing, Dublin really is a city that has something perfect for every bride or groom-to be and all of their closest friends.
Cork
They say that the good times just don't end in Cork, which is precisely what we think makes Ireland's second-largest city an ideal contender for your upcoming stag do or hen party. Located in south-west Ireland, the River Lee surrounds the city centre and provides a wealth of water sports activities that are certain to deliver on the fun factor. If getting soaked isn't quite what you have in mind for your pre-wedding shindig, you certainly won't get bored touring the city's plethora of bars and clubs. Oh, and if you fancy a good laugh, Cork is also home to a flourishing comedy scene.
Kilkenny
If elegance and sophistication are two words you would like to define your stag or hen party, Kilkenny is the place to be. This medieval city is no stranger to playing host to chic celebrations and has a lot to offer. Soak in the city's rich history along the Medieval Mile and if you'd like to learn a bit more about some of the creepier goings-on, you won't regret joining one of the local ghost tours for all the details. If you're keen to experience a rather more high energy pursuit, Kilkenny is also home to everything from splat ball to bubble football, and that's before we even begin to discuss its vibrant nightlife!
Mullingar
Located in the heart of Ireland's midlands, this beautiful town in Co. Westmeath is very quickly becoming a go-to destination for excitement-seeking stag and hen parties. From a hilarious game of bubble soccer, to craft beer making, cocktail classes and a night at the Greyhound track, it's clear that Mullingar has a lot to offer.
Carrick-on-Shannon
Situated in some of the most spectacular scenery you will ever see, Carrick-on-Shannon has earned itself a reputation as being one of the places to go for an unforgettable stag or hen party. In addition to having a nightlife scene to rival almost every party city in the world, Carrick is also home to a plethora of exciting group activities, including go-kart racing, paintballing and archery.
Galway
Bursting with culture, we are pretty sure that it is scientifically impossible to get bored in gorgeous Galway. Spend your days exploring the charming cobbled streets, sip some of the very best craft beer you will ever taste, and soak in the centuries of history that makes this harbour city so special. Galway's nightlife is bustling, so with a variety of live music to enjoy whether you're after some traditional Irish dancing or are keen to showcase your moves to a different kind of beat, you'll be spoilt for choice.
Sligo
There is much more to this small but perfectly formed town than might initially meet the eye. In addition to a vibrant nightlife scene, Sligo also has plenty of other things to offer even the most adventurous of stag and hen parties. With everything from crystal maze challenges to paddle boarding, zip line forest adventures and gin tasting, it is simply impossible not to have an incredible time in Sligo.
Bundoran
Let's just say that there is a reason why this charming coastal town in Co. Donegal is often affectionately referred to as 'Fundoran'. Surfers from around the world have made their way to this legendary stretch of Irish coastline and if you want to take to the waves yourself, there are a variety of surf schools managed by seasoned professionals who will be eager to show you the ropes. And as all great coastlines need an amusement park, it's safe to say that you won't be disappointed with this one if you fancy unleashing your inner child for a while. Alternatively, if some rest and relaxation sounds like your ideal pre-wedding celebration, time spent in one of Bundoran's seaweed baths will not disappoint.