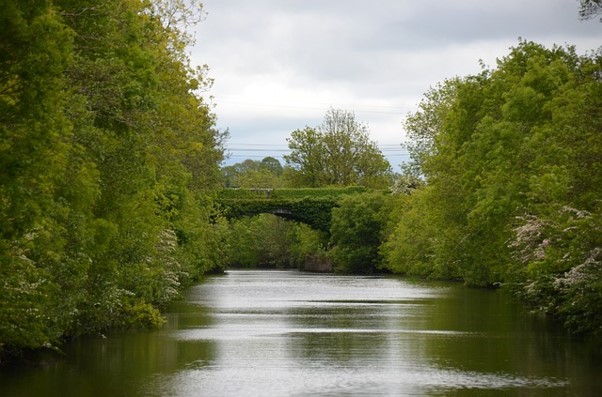 The River Shannon is the longest of Ireland's rivers, running 224 miles from start to finish. It flows southwards to the Atlantic Ocean, and spans an entire fifth of Ireland's length, dividing east from west.
According to legend, it was named after Sionann, a Celtic goddess who was carried out to sea when a well burst. In the 10th century, Vikings used it to raid monasteries, and it was also used militarily in the Irish Confederate Wars in the 17th century.
When you visit Ireland, the Shannon presents lots of opportunities for exploration, with plenty of things to see and do all along the river. Here are some of the highlights.
River Activities
Whether you are planning an activity holiday in Ireland or just a day out, there are lots of activities you can enjoy on the River Shannon.
If you visit Leitrim in the north, you can choose from several activities, such as an afternoon of kayaking for a fun day out with no experience needed. Or you could try your hand at stand-up paddleboarding, an activity that is becoming increasingly popular. You can also go fishing and catch yourself a trout or pike.
Lough Key Forest Park
One of the best parks in Ireland is located on the Shannon. Lough Key is a lake in the River Shannon drainage basin, and the Lough Key Forest Park is a popular activity centre that attracts people throughout the year.
You can simply walk around and explore the beautiful natural scenery, or you could enjoy the Lough Key Experience, a self-guided tour that takes you up the Moylurg viewing tower and into the Tree Canopy Walk.
If you visit with kids, they will love playing in the Adventure Play Kingdom. And Zipit Forest Adventures is a fun activity park for all ages full of zip wires and more.
The Oldest Pub in Ireland
You will find plenty of traditional Irish pubs to enjoy along the Shannon, which are always popular for visitors. However, while finding a pub won't be hard, there are a few that stand out.
One such pub is Sean's Bar in Athlone, which has been serving customers for over 1,000 years. It's the oldest pub in Ireland and possibly the whole world, as far as experts know. One notable feature is that the floor is sloped at a slight angle, which was designed to let the water run out when the river flooded.
Clonmacnoise Monastery
Ireland is not short on monasteries, but Clonmacnoise Monastery stands out as a particularly interesting historical attraction to visit when you are exploring the River Shannon.
The monastery is located on the banks of the Shannon just south of Athlone. It was founded by Saint Ciarán in the 6th century, and its strategic location led it to become the most famous monastery in Ireland, attracting visitors from across Europe.
It contains no fewer than seven churches as well as an impressive collection of grave slabs. You will also see the Cross of the Scriptures, a sandstone cross standing four metres tall that is one of the most impressive of the remaining high crosses in Ireland.
Holy Island
Holy Island, also called Inis Cealtra, is located in Lough Derg, which forms part of the Shannon. The uninhabited island used to be a monastic shelter, and it is home to four high crosses and an old holy well. Its round tower is very well preserved, and it has ancient grave slabs in the graveyard.
You can also see the old 'bargaining' stone, a place where marriages used to be arranged. Secluded and well preserved, the island is a special place that is well worth visiting during your trip, and you can reach it by taking a boat trip from Mountshannon harbour.
Historic Castles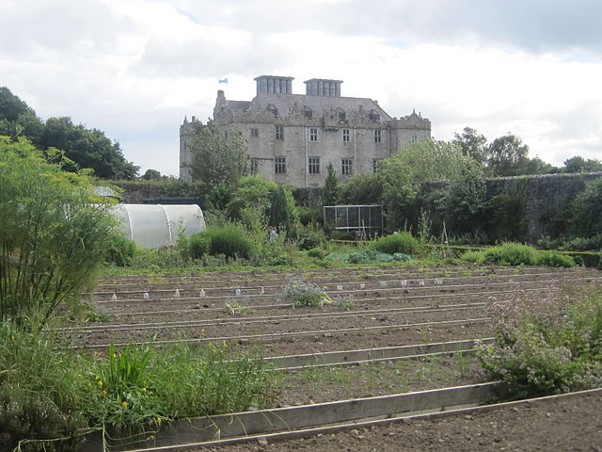 Source: Wikimedia
Portumna Castle near Lough Derg is one of the most interesting castles you can visit on the River Shannon. The semi-fortified building dates back to the early 17th century and used to belong to the Burgo family, before it was nearly destroyed by fire in 1826.
You can explore the ground floor, and there are some pleasant formal gardens outside along with a walled kitchen garden with organic fruits and vegetables.
Athlone Castle is impossible to miss when you enter the town. Located on the waterfront, the castle was built on an earlier structure dating back to the 13th century. It was later used as a Jacobite stronghold because of its strategic position.
The Dock
The Dock in Leitrim is a popular arts centre overlooking the Shannon. Located in an old Courthouse building from the 19th century, it has been restored and now houses an art centre. You can explore the exhibitions in the three art galleries, and it also puts on performances, exhibitions and workshops. Make sure you find out what's on during your trip.
Rindoon
Rindoon is an abandoned medieval village near Lough Ree in County Roscommon that has a long and fascinating history. The castle here was occupied in the 13th century by Geoffrey de Marisco, a very unpopular local figure who was eventually banished from Ireland.
The castle is a good example of medieval architecture, and you can still see the ancient town walls and homes. Visiting Ringoon feels like you are going back centuries in time.
Discover the River Shannon
These are just a handful of the fun things to see and do along the River Shannon. Wherever you are visiting, you are sure to find something of interest nearby, whether it's a grand old castle or an ancient pub or just a day of fun river based activities like kayaking or paddle boarding.
Leitrim is the perfect base for exploring the River Shannon so why not book some accomodation with us here at Leitrim Adventure today so you can look forward to enjoying all that the River Shannon has to offer.