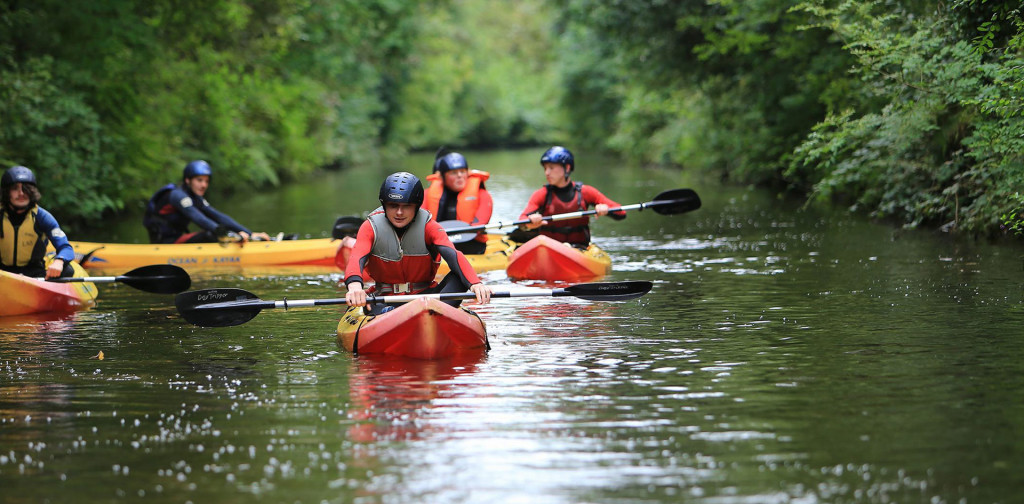 Despite being the county with the lowest population, Leitrim is very quickly becoming the most popular location in the whole of Ireland for stag parties. Leitrim has long been famed for its loughs and lakes but it is now also successfully carving out a new name for itself as the place to go for an unforgettable stag party experience.
So, without any further ado, let's take a closer look at some of the best activities you and your stag party could choose to enjoy in the very near future!
Lough Key Activity Park
If you fancy whiling away your day pinging through treetop canopies on a zip line or prefer navigating your way through a variety of terrains and routes using maps, teamwork and your own orienteering skills, then Lough Key Activity Park could be the perfect destination. Maybe you have a few mountain bike enthusiasts and want to hire some bikes to check out the local trails or perhaps you fancy a woodland safari. Lough Key has all this and a lot more besides.
Hit the Rapids on a White Water Rafting Adventure
If you and your party really want to get the adrenaline pumping, look no further than a day of white water rafting on the Shannon. Luxuriate in your 4-star accommodation before hitting the rapids for a genuinely splashing time.
Boda Borg in Lough Key
Perhaps you want to pit your stag party's wits against the trials of Boda Borg. An activity that is truly like no other, Boda Borg is based on a unique Swedish concept and is designed to get teams to put their heads together to crack codes, solve puzzles and complete a variety of fun tasks. A bit like being on the Crystal Maze, Boda Borg is an ideal choice for stag parties prepared to rely on some serious ingenuity, teamwork and a touch of trial and error in order to progress through each one of the 47 rooms on offer here.
Glenade Valley in the Dartry Mountain
Situated between Manorhamilton and Kinlough, Glenade Valley has everything from coarse fishing and horse riding to golf and an array of water sports to enjoy amid some seriously epic scenery that you won't ever forget. From two-wheeled cycling adventures to windsurfing, Canadian canoeing and angling, you won't struggle to find a whole host of ways to really make the most of your time in this impressive natural playground.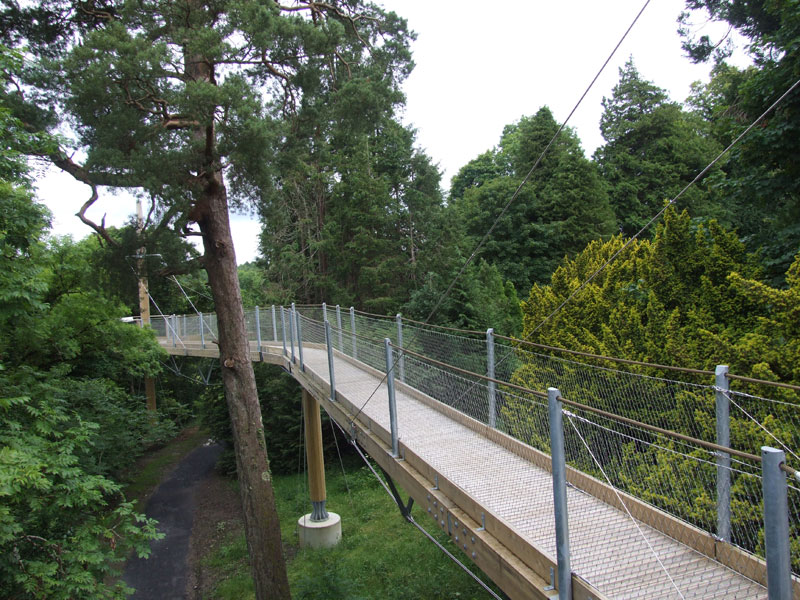 Carrick on Shannon Party Cruise
If the idea of a party cruise is floating your boat, soaking in the sights and sounds of the Shannon as you enjoy a few drinks and some snacks with your stag party is an ideal way to spend a few hours of your trip. With tunes on tap to get everyone up on the dance floor, there is surely no better way to kick off a night to remember. The fun begins as soon as you set sail and with the promise of some epic post-cruise food and a night out at some of the very best local clubs also on the cards, it's time to dress to impress and slip into your dancing shoes.
A Kayaking Adventure
Ideal for stag parties looking for the perfect mix of exciting activities, comfortable accommodation and easy access to some of the best nightlife in the country, you can't really top a day of kayaking and high-speed banana boat riding on the Shannon before being picked up by a Party Bus and whisked away for an unforgettable night on the town.
Take like a stag to water and prepare to get a bit wet and wild as you hurtle through rushing rapids and across fast-flowing torrents. Let's just say that if you need to blow away some of the cobwebs from the night before, white water rafting is a pretty effective way to do it.
Clay Pigeon Shooting
For stag parties looking to enjoy an exhilarating activity that requires little keen reflexes but little physical exertion, clay pigeon shooting experience is the perfect choice. There is a reason why some activities have become what we would call 'stag party classics' and clay pigeon shooting is one of those things that will always go down well. Revel in a touch of healthy competition, bond over your hits and misses, and hope that you're the one to win bragging rights by coming out on top!
Off-Road Quad Biking
If you and your stag party are feeling the need for some speed, hitting some off-road trails and river paths on a quad bike should be just the thing to get your stag party's hearts racing. Just prepare to get a bit down and dirty and bring a change of clothes as this could get muddy.
This really is just a small glimpse into the diverse range of stag party activities that you could choose to enjoy by visiting Leitrim. Let's be honest, with fun, adventure and plenty of laughs on the cards, why would you want to go anywhere else? Spoiler alert: you don't!