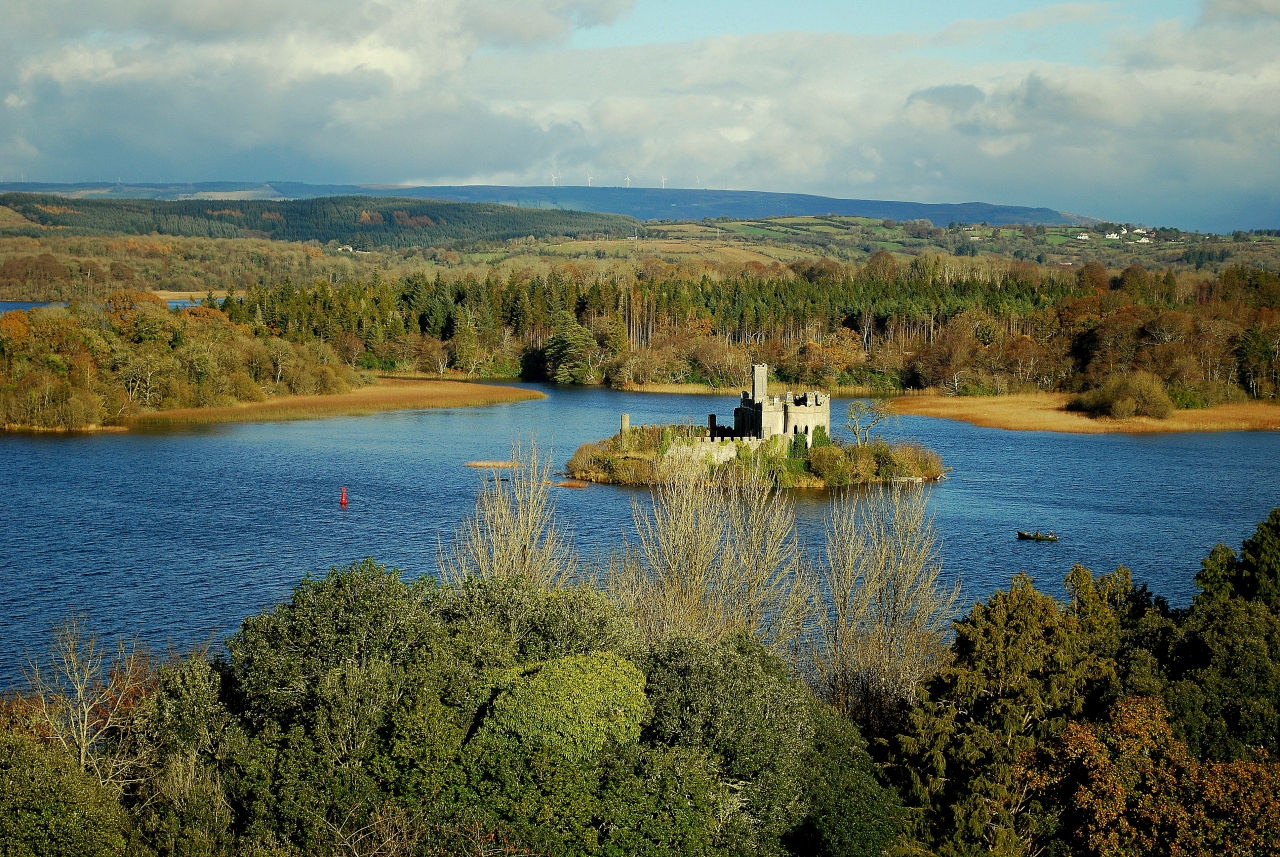 If you are looking for somewhere in Ireland to spend a short weekend break or holiday where you will find lots to see and do, Lough Key is a great option.
A magical place of myth and legend, Loch Cé, as it is known in Irish, is named after Cé, a mythical druid of the god Nuada. According to legend, he was wounded in battle and died, and when his grave was dug, a lake appeared and was named after him.
Here are some of the best things to see and do in and around Lough Key on your next visit, whether you're arranging a family holiday or a hen or stag weekend.
Lough Key Forest Park
Lough Key Forest Park is the main activity area, and you will find plenty of things to do here. Boasting stunning views, lots of wildlife and fun activities, it comprises a selection of attractions and it is a great option for stag party activities.
It used to be the Rockingham estate, which was home to the aristocratic King family, but now you can explore the area for free.
The Lough Key Experience
One of the best things to do in the park is the Lough Key Experience. This is a great way to spend a morning or afternoon, and it's especially useful for first-time visitors who want to find out more about the area.
The audio tour is self-guided, so you can spend as long over it as you want. You will find yourself taken through beautiful woodland scenery where you will learn about the flora and fauna, to underground tunnels built in the 19th century. During the tour, you will find out about the landscape and how it has changed over time.
The Moylurg viewing tower, which is five storeys high, provides a fantastic spot to take in some breathtaking views. But for an even more exciting experience, make sure you go on the Tree Canopy Walk. This activity takes you up nine metres above the floor where you will be able to walk amongst the treetops and get a very different view of the natural surroundings.
Adventure Play Kingdom
If you're visiting Loch Key with kids, the Adventure Play Kingdom is a must. This enclosed play area comes complete with all the slides, roundabouts, climbing frames and swings they could possibly need to provide hours of fun, while you relax with a coffee and take in the scenery.
Zipit Forest Adventures
This exciting activity park is the perfect place to get your adrenaline going. Zipit Forest Adventures comes complete with rope bridges, climbing walls, nets, ladders and lots of zip wires. It's a full treetop course up to 20 metres above the ground where the whole family can have a great time.
It's suitable for ages seven and up, making it a great option for any groups apart from those with younger children.
Castle Island
You can also get out of Lough Key Forest Park during your trip and explore the islands. One of the best islands to visit is Castle Island. It is currently home to a folly castle, built in the 19th century by the King family. It really feels like something out of a fairy story, so it's well worth a visit.
There are several tour providers that provide trips to the island. You might want to visit some of the other islands while you are here, including Trinity Island, Stag Island, Drumman's Island and Orchard Island.
Arigna Mining Experience
The Arigna Mining Experience in the Arigna Valley is a fascinating visitor attraction just a short drive away where you will find out about the mining heritage of the area and the importance that mining has had here.
Get an insight into the life of coal miners and what it was like to work the mines, covering 400 years of mining dating back to the 1700s right up to the mine's closure in the 1990s. You can visit the mines with one of the tour guides, many of whom are ex-miners, to get a fascinating insight into how the miners worked.
Boyle Abbey
Boyle Abbey is a Cistercian monastery located in Boyle, which is not far away, and it's a must for anyone who wants to discover more about the history of the area.
The monastery, which is a fantastic example of an early Cistercian building in Ireland, dates back to the 12th century and is very well preserved. In the 17th century, it was used as a military garrison and was besieged by Cromwellians. Make sure you visit the exhibition in the restored gatehouse during your trip.
Tullyboy Farm
Tullyboy Farm is a real working farm that welcomes visitors throughout the year. The family-run farm is made up of a Georgian farmhouse and buildings, and it has beautiful views over the lake.
There are lots of cultural and educational activities here, making it a great choice for families visiting the area. Kids can ride on a miniature tractor, play in the playground, feed the farm animals, go on a pony ride and more – all of which is included in the cost of entry.
Carrowkeel Megalithic Cemetery
A 10-minute drive north from the loch will take you to the Carrowkeel Megalithic Cemetery next to Lough Arrow. Here, the ancient Carrowkeel tombs are a must-see for history enthusiasts.
The ancient cluster of Neolithic passage tombs dates back to the 4th millennium BC, and you will find them on the Bricklieve Hills, also known as the Bricklieve tombs.
These are protected National Monuments, so you must not climb on them or damage them. It's also bad luck, according to folklore, and could bring a curse – you have been warned!
Discover Lough Key
There can be few places as beautiful and interesting to visit in Ireland as Lough Key. If you want to book a holiday or a stag or hen weekend somewhere with splendid natural scenery and plenty to see and do, including fun activities and historical attractions, Lough Key has got it all. So why not book your accommodation in nearby Carrick-on-Shannon today.