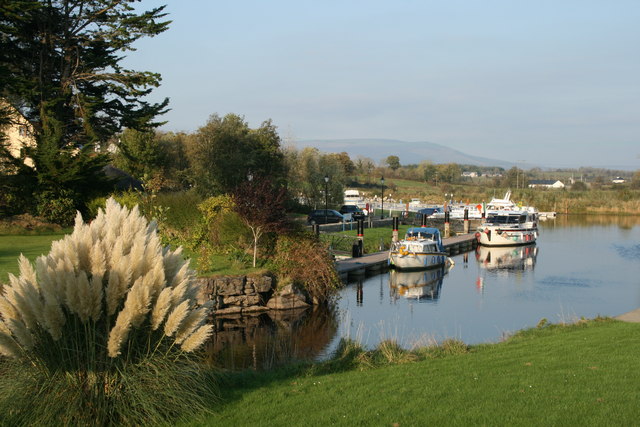 Although it might be small, Leitrim is a county that is bursting at the seams with things to do, see and enjoy. From picture-perfect landscapes and tucked away treasures to action-packed activities and some incredible people, let's take a closer look at some of the very best things that you can choose to do during your next visit to Leitrim.
1. Marvel at the Natural Beauty of Glencar Waterfall
Leitrim is easily home to some of the world's most breathtakingly beautiful scenery. W. B. Yeats even chose to immortalise the inspiration he found during his time here in his poetry.
Glencar Waterfall lies on the shore of Glencar Lough and this natural wonder is extremely visitor-friendly. The waterfall is often at its most impressive immediately after rainfall but whenever you choose to visit, we're certain that you too will be captivated by the uniquely magical atmosphere that extends well into the surrounding woodlands and lakes.
Whether you're a keen photographer wanting to snap the perfect picture or are simply eager to spend a while marvelling at this natural beauty, you certainly won't forget your time in this very special part of the world. The nearby Glencar Teashed opened in 2014 and this delightful café and outdoor seating area make a trip out to the Glencar Waterfall even lovelier.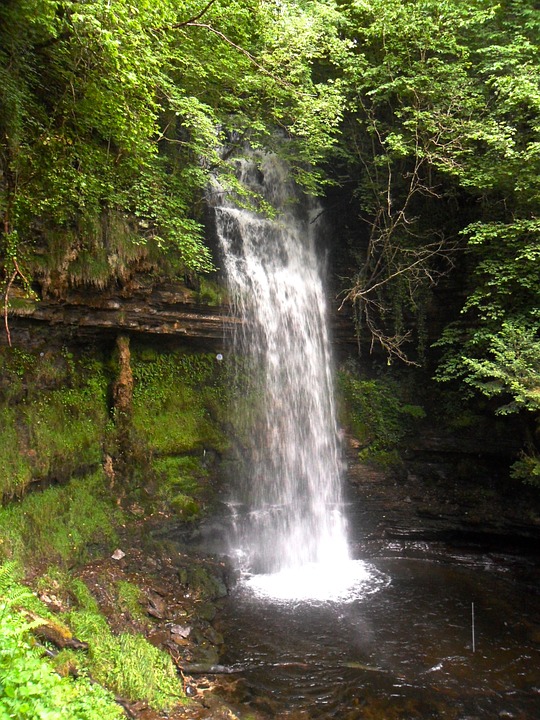 2. Step Back in Time at Parke's Castle
This early 17th-century plantation era castle is situated on the picturesque banks of Lough Gill and is surrounded by spectacular rolling hills and sweeping vistas. The grounds of the castle's courtyard contain evidence of the much earlier 16th-century structure that once stood on the site, which was once owned by Sir Brian O'Rourke, Lord of West Breifne.
In around 1628, Captain Robert Parke demolished O'Rourke's tower house and used the materials to construct a fortified manor house spanning three storeys. The castle has been carefully restored and the guided tours available offer every visitor a deeper glimpse into the fascinating history of this beautiful construction.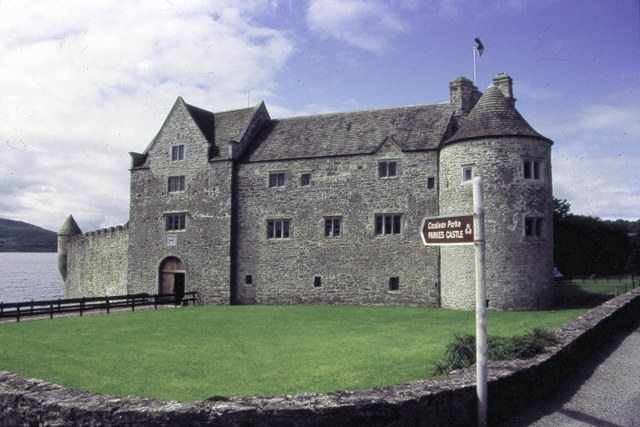 3. Admire Leitrim's Wondrous Lakeland Landscape
Leitrim is home to more than ten lakes, all of which are certain to make a lasting impression on you. Glencar Lough is equally as spectacular as Glencar Waterfall and no visit to Parke's Castle is complete without also enjoying a walk around Lough Allen. You can even rent a boat here to cruise across its calm waters. The beauty of this unspoilt natural landscape increases tenfold at sunset, sending spectacular colours across the sky which are reflected in the lake below.
4. Cruise Along the River Shannon
The River Shannon is a spectacularly inviting stretch of water so don't be surprised if you feel the urge to get out there to really enjoy it. Hop on a boat to enjoy a relaxing trip down the river as you lap up your increasingly beautiful surroundings. Tuck into some of the snacks that are on offer and enjoy the onboard entertainment before sitting back to enjoy the views.
5. Feel the Love at the Costello Memorial Chapel
This tiny Catholic chapel is thought to be one of the smallest churches in the world. It was built in 1879 for Edward Costello in memory of his late wife, Mary Josephine. Careful conservation works have ensured that this tiny wonder has been restored to its original glory and now attracts a steady stream of visitors every year. Admission to this genuine monument to love is free and you will almost certainly feel the devotion and care that went into its creation.
6. Grab a Drink at Gings Bar
This riverside pub and beer garden is the ideal place to while away a few hours on a warm, sunshine-filled afternoon. Let's just say, there's a reason why this establishment is consistently featured in lists of Ireland's very best beer gardens. Watch the world go by beside the River Shannon or lounge in the spacious upstairs bar, which has plenty of seating options and a permanently welcoming atmosphere.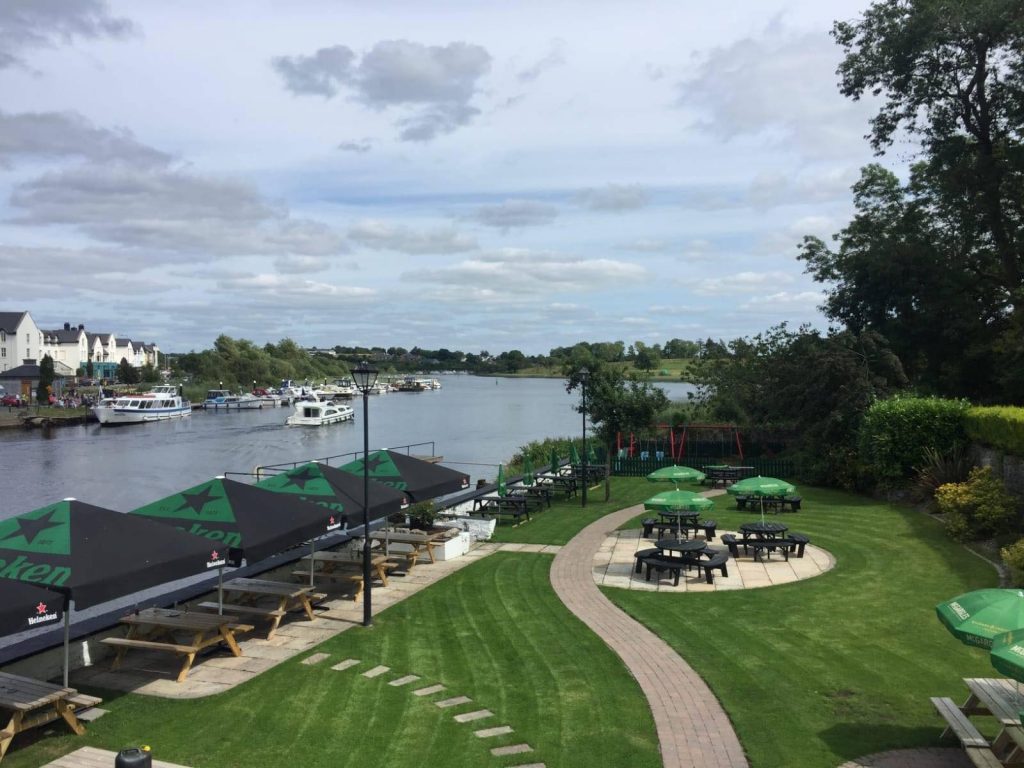 7. Corracloona Megalithic Tomb
This ancient early Bronze Age burial site is known locally as Prince Connell's Grave and dates from between 2,000 and 1,500 BC. Located on a sloping hill which overlooks Lough Macnean Upper, this is one of the only megalithic tombs in the whole of Ireland that has retained an entrance stone. Interestingly, entrance stones are not a typical court tomb feature, which makes this site unusual. Additionally, the entrance stone of this tomb has a kennel hole, usually only seen in similar tombs in Belgium and France.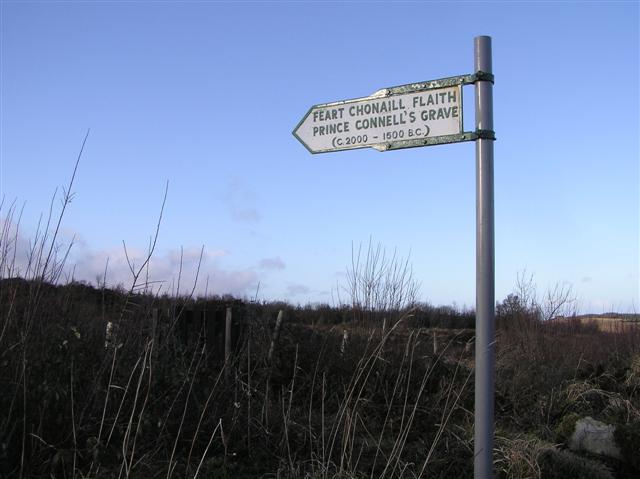 A must-see site for anyone interested in history, guided tours are available which will provide further background on the site and its significance. The hill walking in this area is also impressive so if you want to spend a bit more time here, there are plenty of spectacular views to soak in and enjoy.
With many more activities, sights and hidden gems to discover, it is quite frankly almost impossible to run out of things to do and enjoy in Leitrim.