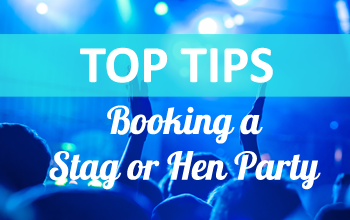 We have over 8 years experience in hen and stag party events in Carrick on Shannon. Here are our top 5 tips when booking your hen and stag party package in Carrick on Shannon



1. Hen / Stag Party Itinerary
Email and text all invited guests the Itinerary and date of booking so everybody has a record of  it.
2. Get a deposit from everyone
Ask everybody to put a deposit of €30 into your account to secure their place.
3. Get the remaining balance from everyone
One month prior to your weekend get remaining balance paid into your account. This is ensure that if somebody cancels you will not be  stressing over making up balance.
4. Get exact location of accommodation
Always ask the company your booking from for exact location and pictures of your accommodation as sometimes you could end up in a totally different accommodation especially if you are booking with a third party company who does not own the accommodation.
5. Do what the Hen / Stag wants to do
Don't fuss over the whole group and there needs and wants, just focus on what the hen or stag wants to do.